As you might know we decided to baby led wean Troy he teed of traditiozzzzznal weaning. This is not something which we did with Jess. So it was a whole new ball game. Instead of giving your baby purée food when they start weaning. You give them actually food which you would consume yourself. Just in a smaller portion and big enough pieces so that they can wrap their hands around it and also do not choke on it.
For us it is something which has really worked. We have found that Troy has no issues with food. To be fair we have been lucky neither children up to now have been fussy or had allergies. When we did weaning with Jess I read a lot of cookbooks and things online. This was to make sure I was up to date with the advice. A lot of that was for traditional weaning. I do not think
baby led
was really a thing back in 2016. If it was for sure it wasn't something I had heard about at all.
This time around we knew we wanted to do baby led weaning it would fit our lifestyle a lot better. We wouldn't have to prepare separate meals for Troy. Plus we were still in the middle of a National
Lockdown
when we started. So I decided to research it and look for recipes which I could make for the whole family. The only things you have to be careful of is no honey until your baby is one. Also you need to keep and eye on the salt level as babies can't consume too much. This is something we try not to consume too much of anyway.
Since we have been used weaning
6 months
now. I thought I would share with you my favourite cookbooks which we have used and also a few websites. These are things I used more at the start. However sometimes I do revert back to them now more so for snacks. As I prefer baking them at the moment than going to the shops and purchasing them.
The first book which we have been loving is the
What Mummy Makes Book
. This is one which we have had since it came out. I followed
what mummy makes on Instagram
and always though the recipes were great. So when this book came out we knew we had to have it. There is a range of meals in it and some suitable for vegetarians. This is one of the books which I used still now for his snacks. I find that I don't often have to buy things we don't have in for the recipes. Sometimes I do have to buy some seeds for example I might not normally have in. On occasion I have stolen some of his snacks and thought they tasted pretty good too.
The
baby led weaning cookbook by Gill Ripley.
Now Gill's original book which is a guide to baby led weaning is a bible for most parents. I felt like I have a bit of control I have read it a couple of times. I referred back to it when it came to cutting out and dropping milk feeds.
The cookbook has some great recipes in it. Again this is one which we found simple to make a lot of the meals don't take ages which is a bonus. Nobody wants a long meal when you have a grumpy Troy moaning at you because he is hungry. The methods are so easy you don't need a degree in cooking to make them. Another huge bonus in my book and also we have found that we have had a lot of the ingredients in. Bonus we don't have to make a trip to the shop to make them.
The other book which I highly recommend is
the baby led feeding cookbook
. This is one which I came across when I was doing a bit of research into baby led weaning. The website was amazing there is a ton of recipes on there even ones which you can make should your baby have an allergy to anything. Or you are vegan and don't consume dairy products. I seem to remember this is the recipe book which has some amazing fish fingers in we well. We have found the recipes to be something which the whole family will eat which is a bonus. The portions work out well for us as a family of four I know this is something which sometimes you can struggle with.
I have used
mummy to dex
as well for a lot recipes. I sometimes find it easier to follow recipes from actual people rather than books. This could be because I think they are taking me through the recipe. Or it could be because they are seasoned more to how I would do it. This website has some amazing breakfast ideas as that is something I have struggled with. I needed something easy to make but that Troy could feed himself while we was getting ready for school.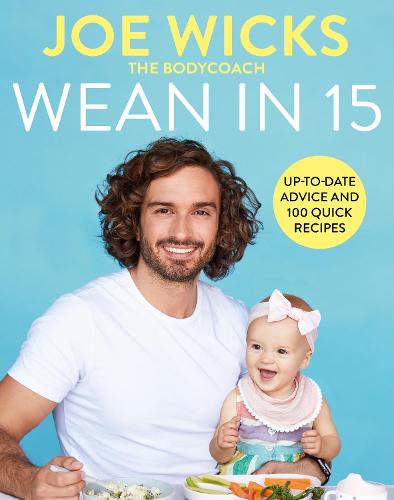 I did have the
Joe Wicks Wean in 15 cookbook
. This is one which I have now sold on. I was not a huge fan of this book there was a mixture of traditional weaning and baby led. I would have said it was maybe an equal mix however this is not the reason we have passed it on. The reason why that happened was we found it contained a lot of things even we haven't tried. I was having to purchase food which I would not normally have done. None of the recipes really jumped out to me so I did end up selling this book. In hope that someone would love it a bit more than I did.
Finally we have had a few
Ellas's Kitchen books
which I had with Jess. Of course, these are not aimed at baby led weaning. There is a few recipes which we have used from their because we still had the books. However, if you are thinking about going down the pure baby led route it may be worth you picking these up second hand if you are really interested. As some of them have a lot of pureed recipes in. These are things which we have tended not to use with Troy.
If you did baby led weaning what was your favourite cook book or way to get recipes?
Charlotte xxx