After moving into a new home, we often take on the small projects of refreshing the bathroom and kitchen, such as grouting and sealing, to ensure it remains practically solid. However, a bathroom also needs a renovation now and then. Introducing more natural light, giving yourself more space, and adding a touch of comfort are all examples of how you can turn your bathroom into the relaxing haven that it might not really be, right now.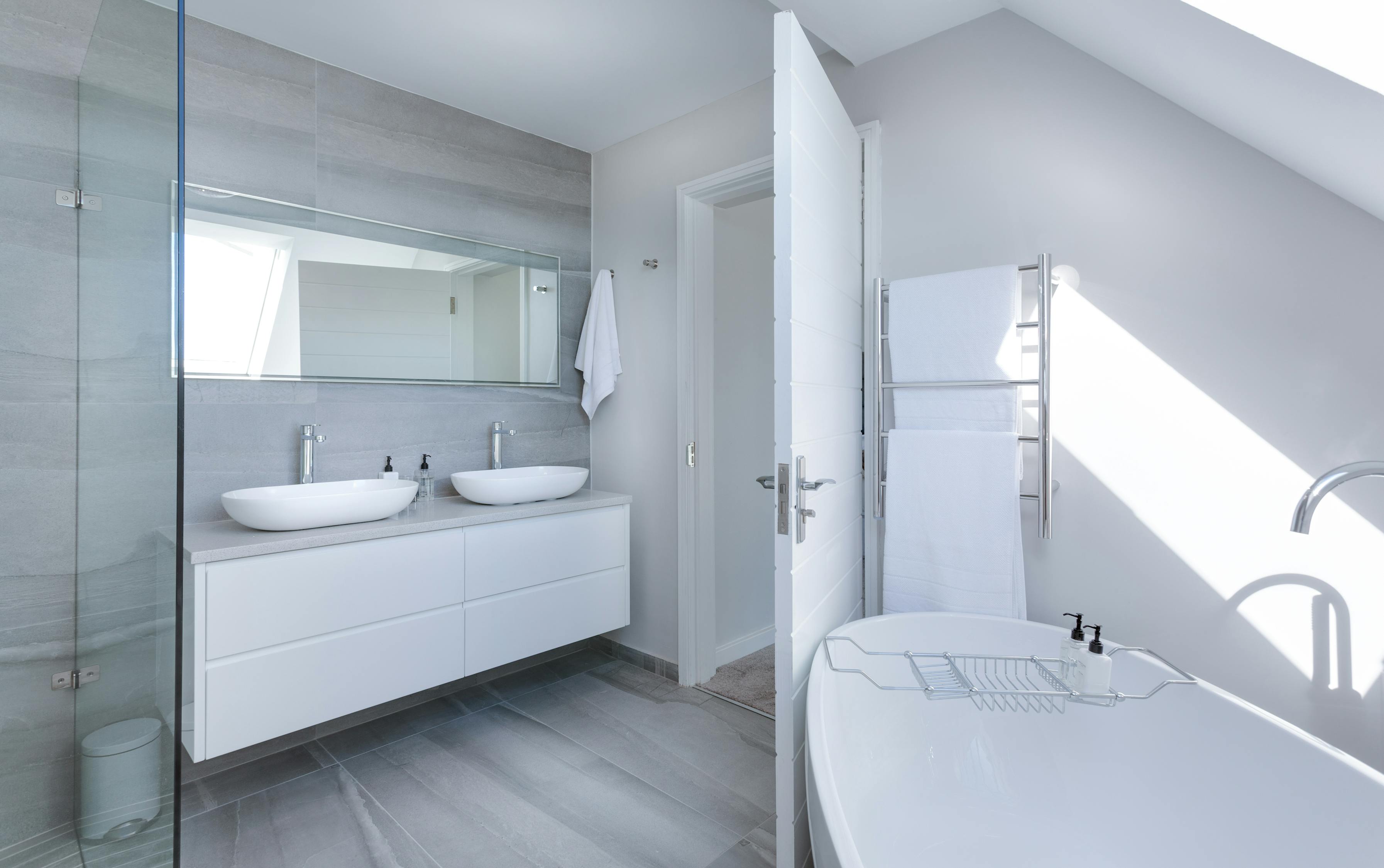 Space is ace
There are few things more uncomfortable than feeling claustrophobic in a bathroom. However, if you're making too much use of your floor space with on-the-ground storage, that's precisely what can happen. Look at instead using wall storage options for the bathroom, or using spaces that you don't ordinarily use for standing room, such as having a wicker basket full of your bath and shower goods under the sink instead of out in the open. There are tons of space-saving tips you can implement in your bathroom that allow it all to feel much roomier.
Let the sun shine in
The more natural light you can get bouncing around the bathroom, the better. Light brightens up the room, makes it look cleaner, and can even make it feel much more spacious. One way to get more light in is to opt for a lighter window treatment than curtains, such as blinds, or even using frosted glass. You can use a shower panel board to make sure that light is felt even when you're washing, as well. It creates a much more streamlined and refreshed feeling that can then be supported with bright and welcoming light fixtures.
Creature comforts matter too
The bathroom needs to comfort the person who is in it. Feeling warm, secure, and safe is essential for being able to relax while bathing and taking care of yourself in there. As such, while hard, smooth surfaces might remain easy to clean, it's important to make good use of soft furnishings to add that touch of softness, as well. As from offering a softer touch when you first step out of the shower, a good bathroom rug is also an anti-slip safety consideration.
Don't be afraid to add some colour
Some people might think that white is the only colour that belongs in bathrooms, but that doesn't need to be true. Aside from tiles, there are some great moisture resistant wallpapers specifically for bathrooms that can help you add a dose of design personality to help it stand out a little better. Find a great bathroom colour scheme can help you coordinate things like the hand towels you have on display, as well, making every little detail tie closer to the look.
The bathroom is an intimate space where we take care of our very human needs. As such, feeling comfortable and at peace in there is essential for the room to do its job. Hopefully, the tips above can help you identify the upgrades your bathroom needs to better do that job.
Fingers crossed these tips help so much I think we are going to be redesigning our bathrooms soon.
Charlotte xx