Weaning is something that we have been doing with Troy for a while now. We are finding that he loves food. This is a huge bonus we are yet to find anything that he doesn't like. This time we decided to baby-led wean from the start this is not something which we did with Jess. So it was a new experience for us. For sure it is not which I regret at all I have loved the journey and I am sure I will keep loving it. The only thing which I don't love sometimes is the mess.
Today I am going to be sharing with you the products which we have been using through this journey. For us, there is a lot of new products which we have been using. Compared with our weaning journey with Jess. I think I do prefer this way of weaning though it seems to have worked better for us now. I am not saying that baby-led weaning will work for everyone. There are some people whose traditional weaning will work a lot better for them. We sometimes use pouches mixed in with yoghurt as also a compote.
We have used the highchair which we had with Jess it is something we never actually got rid of. It is the Joie Highchair Mimzy Snacker. It may not now be in the greatest condition cosmetically there is some tomato sauce all over it however, it does the job. We have not found that we have had any problems with this highchair with either of the kids.
The tray is more than big enough for the plates and bowls we use. It also has space where you can put their cup so they can access their water. I think if we had not had this highchair still we may have gone for the Ikea one. Which everyone raves about and you can actually put in your dishwasher. As long as you have a highchair which you can fasten your child into and it has a big enough tray that's all you need.
One of the snacks which Troy has been loving is Ella's Kitchen. These are the Melt Sticks in Tomato and Basil. These are a great size for him to be able to hold and he has had them when we have been out or visiting family. I love how the packet reseals. Troy has never had a problem eating these and always wants more. This means that we have had to purchase more of these regular. I even have to go to a different supermarket for these ones. Soon we are going to try him some oat bars as he always wants to steal flapjack. Aldi also so some great snacks along with Organix.
When we are feeding Troy a meal which we are having. We use the bibabo I had seen these all over Instagram before and I can see why. You wear these and the have sleeves this means that they protect outfits which is great when you have ones you love. These are not cheap but they are not cheap but they are so worth it. We have two in case we actually need a spare or have one in the wash. For sure I would recommend if you are going to be weaning very soon. They attack to the high chair as well which means that food does not become trapped between your baby and the highchair. For sure this saves cleaning up which is a huge bonus as baby led weaning can get super messy.
Cheeky Wipes have also been essential for us during our weaning journey. They are something which we use normally instead of baby wipes. However, when it has come to removing really tomatoey sauces from Troy's face or dirty hands they have really stepped up to the plate. I purchased some more cheeky wipes the rainbow pack so that if they got stained it would not be as obvious. However, we have not found our wipes to stain at all. This has shocked me because for sure I thought they would.  We have found that one cheeky wipe and he is clean. For sure we would have had to use more than one baby wipe there is no doubt about it.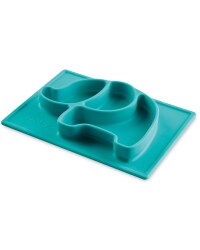 Suction plates and bowls are huge for us. In theory it means that your baby can not throw the bowl of food which you have served them. Sometimes we find that they stick better than other times. I am unsure why this is we keep everything the same. We actually have the ones from Nuby because I like the fact that the plates look like animals. We also have some amazing bowls and Troy can't remove them as much. I have found that sometimes he can actually remove them and throw it on the floor. Currently his favourite is just too pour the food which he has on the tray anyway. This is not something I stop him doing because it seems to work and he gets food.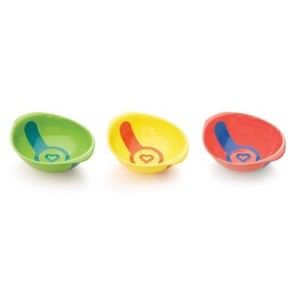 We also have some Munchkin Bowls and Plates which are heat changing. This means they go white when they are too hot. This is sometimes the plate which we use while wait for his food to cool down. Since it has been a long time since we had someone who can't tell us if the food it too hot this has been a massive help. I would recommend getting some of these even if it is literally to check the food is not too hot for your child.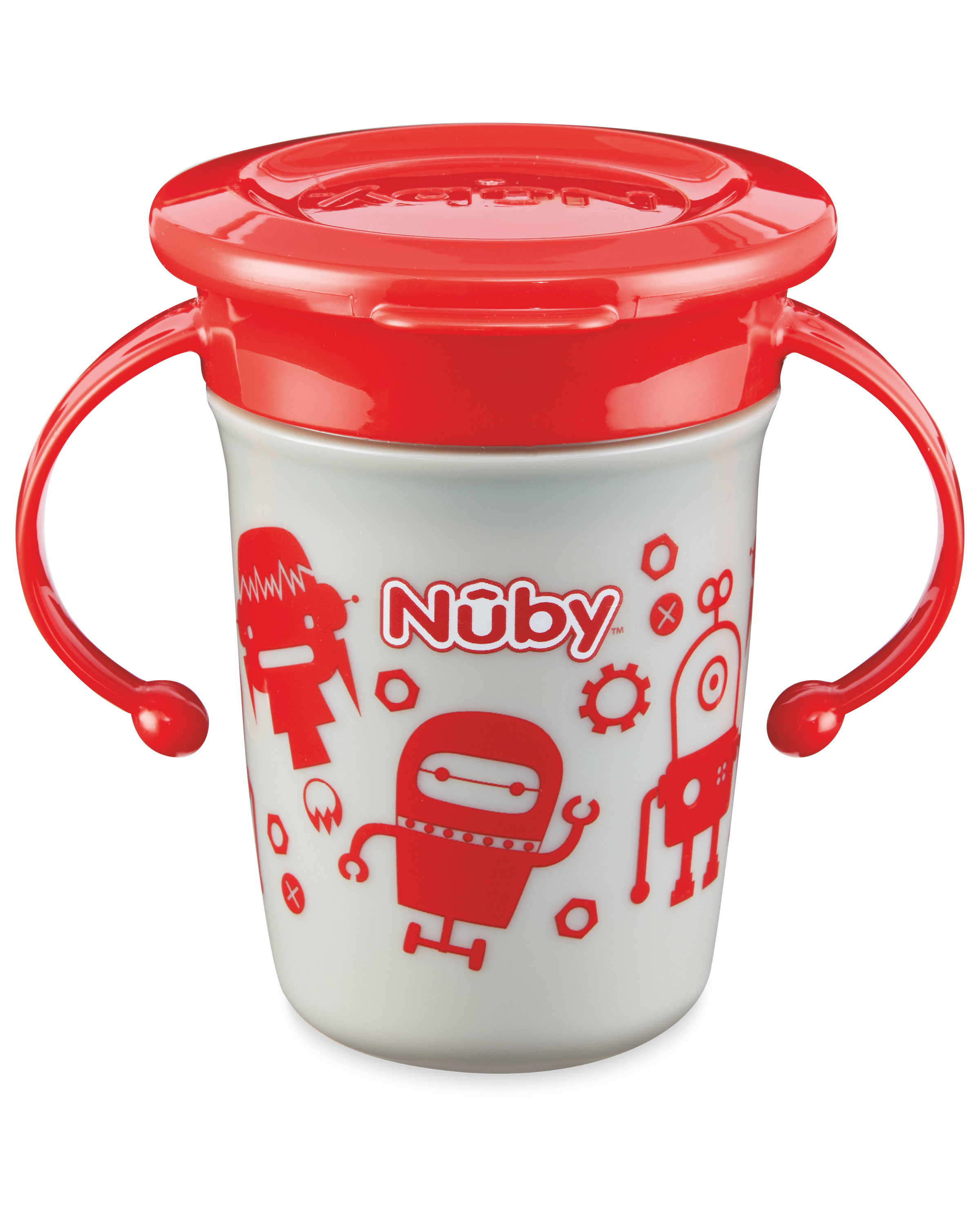 Slowly we are trying to introduce water to Troy. For some reason, I keep forgetting that he can have it so it isn't going to well. We have the Nuby 360 Cups which means even if you tip them upside down or they get left on their side they do not leak. This will be so handy when we can travel more and we want to take them with us. This is going to be my goal to give him more water instead of sometimes giving him a bottle of milk. Troy still does like to throw this but it does mean that milk does not get thrown.
Cookbooks are something else that I have been loving. Before Troy was old enough to be eating food we waited till he was 6 months. I spent a lot of time researching recipes on Pinterest as well as purchasing some cookbooks. This was so that we could have meals that were friendly for him but also it meant that I did not have to cook separate meals one huge bonus of baby-led weaning for us. I think that I will do another post on my favourite baby led recipe books and the ones which I love out of them.
What are your baby lead weaning essentials?
Charlotte xxx